MOVAVI 360 VIDEO EDITOR
Create and edit 360° videos in no time

Add filters, titles, transitions, and soundtracks

Quickly export your video and share it on YouTube

Create videos on the handy timeline
If you're looking for a handy 360° video maker, look no further. Meet Movavi 360 Video Editor! With this app, you'll be able to create your own 360-degree videos in just minutes. If you're new to video production, don't worry – our video editing software is all about intuitive controls and ease of use. This VR video maker is all you need to impress your friends and relatives with stunning immersive videos!
CREATING A VR VIDEO WITH THE 360° VIDEO MAKER
Import and Edit Your Footage
Upload video from a 360° camera to the program. Trim and cut the footage on the timeline, remove unwanted segments, improve image quality.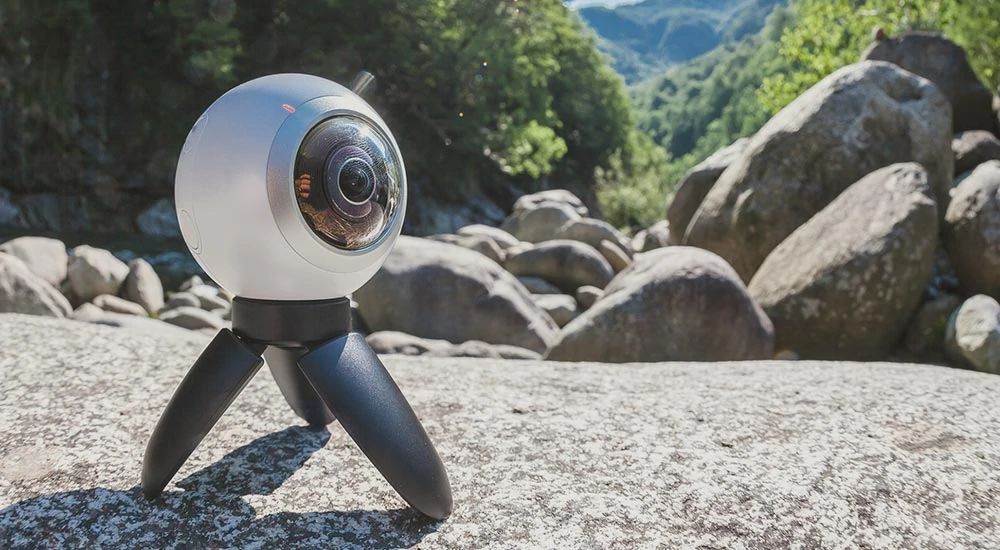 Add Titles, Special Effects, and Sound
Overlay text on your video, choose from 60+ filters and 30+ transitions. Add your own music or pick from the built-in library.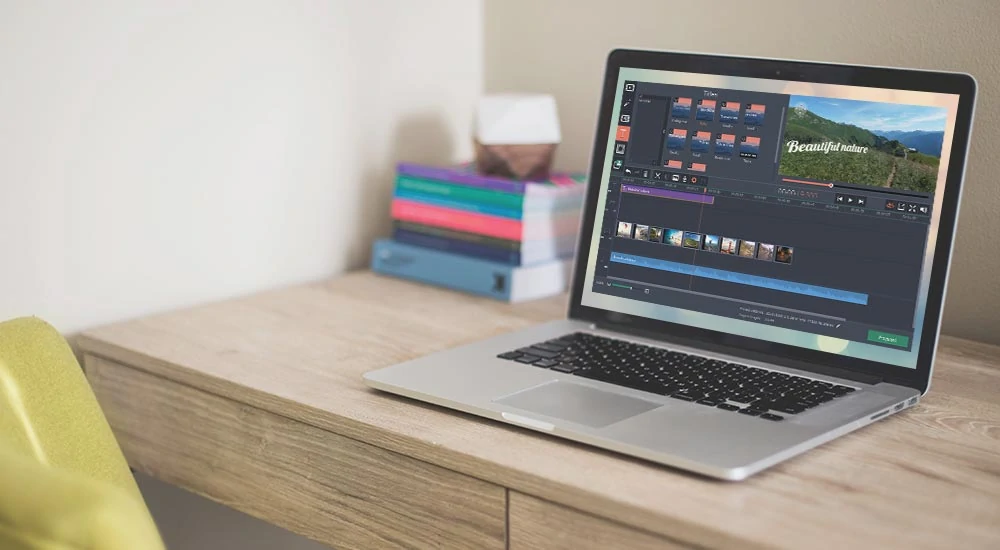 Share the Results
Export your final video to your computer or smartphone, or upload it to YouTube right from the program.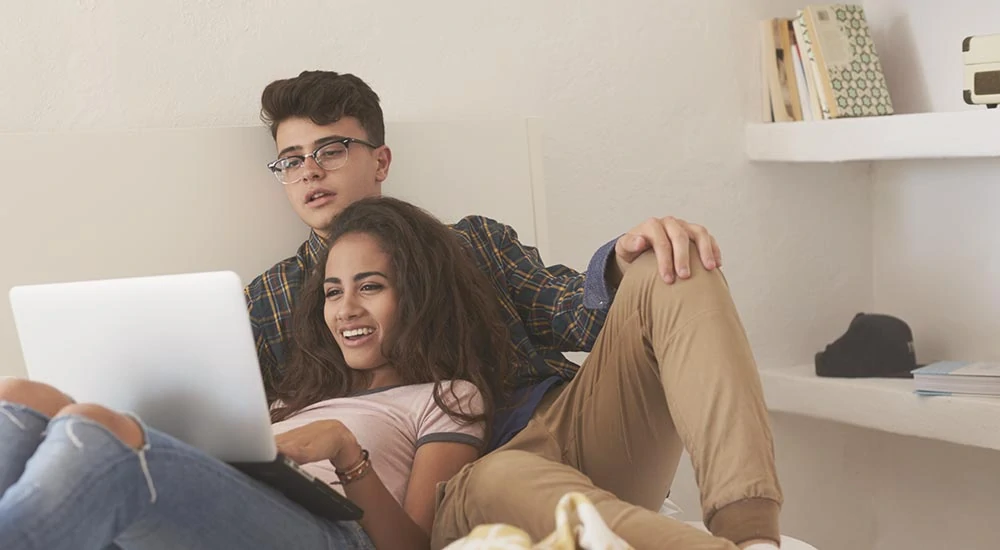 3D preview
Navigate freely around the preview window in 360° mode.
Ultra HD video support
Upload and export videos in resolutions of up to 4K.
Chroma Key
Change the background of your video and transport your subjects anywhere you want.
Audio editing
Equalize, remove background noise, normalize volume, add sound effects.
Color adjustment
Tweak brightness, saturation, and other parameters manually or automatically.
Picture in picture
Control the speed of your footage to create slow-motion or speeded-up effects.
Speed adjustment
Record your own voiceover via microphone, capture sound from musical instruments.
Highlight and conceal
Control the focus to concentrate your viewer's attention on a specific subject; blur out parts of your video.
If you're an aspiring video creator who wants to try a 360 video-editing app, Movavi 360 Video Editor is your best choice. Thanks to an intuitive workflow, anyone can easily create VR videos and 3D tours using our software. Try our VR video editor for free right now and start making breathtaking 360° videos!
Tech Specs
System Requirements
Operating system
Microsoft? Windows? 7/8/10 with up-to-date patches and service packs installed
Processor
Intel?, AMD?, or compatible dual-core processor, 1.5 GHz
Graphics card
Intel? HD Graphics 2000, NVIDIA? GeForce? series 8, AMD Radeon? R600 or higher graphics card with up-to-date drivers
Display
1280 × 768 screen resolution, 32-bit color
Hard drive space
250 MB available hard disk space for installation, 500 MB for ongoing operations